Larch
Recognizing larch
Larch is recognized by:
Its small oval cones measuring 2-4Â cm
Its soft, short needles that are light green in color, found singly along long branches or in whorls on short branches.
Yellowish-gray branches, light-colored, bare.
With the bald cypress, this is the only conifer to loose its needles in winter. As the tree ages, the bark turns red to gray-brown and forms large, deeply cracked scales (rhytidomes).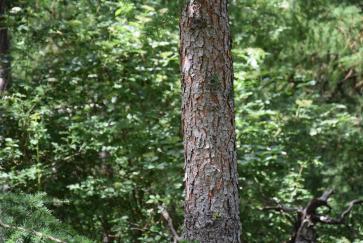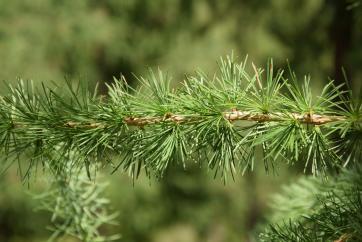 Ideal sites for larch
Temperatures
A light-loving species Not sensitive to cold temperatures, accepts wide temperature ranges and short growing seasons. Can be sensitive to late frosts, depending on origin.
Rainfall
Appreciates a dry atmosphere, but doesn't like too much water or atmospheric moisture. It likes a lot of light. An average 600-1,100 mm of water per year.
Altitude
The Sudetes, from 200 to over 1,000Â meters At lower altitude in Poland and Austria
Soils
It is flexible about soil conditions but prefers a porous, well-watered soil. Dry soil must be offset by good rainfall (especially in summer). Larch is not fussy about the soil's chemical content but avoid skeletal soils.
Root development of the larch
The larch's main roots are deep and wide, on condition that the soil is relatively deep.
The larch has high wind resistance.
Larch growth and production
It grows very quickly when young (faster than the Douglas fir). Growth slows at around 10 years old.
It reaches a maximum height of around 40Â meters.
Production of 10-12Â m3/hectare/year (depending on site).
Larch plantation
| Plantation | Spacing | Benefits and drawbacks |
| --- | --- | --- |
| Low density | 400 to 1000 plants/ha | Enjoys plenty of light. Requires close supervision. The area around the larch must be thoroughly cleared for at least the first five years. |
| High density | 1,300-1,600 plants/hectare on bare or prepared soil. In practice, plant around 1,100 plants/hectare. | Traditional plantation. Thorough thinning is required early on as the larch does not like competition. Rapid thinning out to achieve a density of 600-800 plants/hectare so that the crowns do not interfere with one another. |
Larch wood
Quite hard, dense
Excellent quality wood, resistant.
High mechanical properties, moderately alterable
Red heart with thin sapwood
Main uses: exterior joinery, interior joinery, parquet flooring, weatherboarding, street furniture, ship-building.
Larch health
Economic view
Larch is a surprising species, firstly as one of the only conifers to lose its needles in winter. Also, if you prefer not to apply any special treatment on your outdoor joinery elements, no problem with larch! Its wood is rot-proof as long as it is not in direct contact with the ground. It has excellent mechanical properties.
Larch plantations are not easy to find: they are well-established in the Alps but not really found anywhere else in France. Trials were run in Auvergne where Japanese larch was planted, but the results were not good.
With retrospect, we now know that the European larch adapts very well in our regions. In addition, there are a number of geographic races in Europe that adapt to several types of forest site.
Investing in larch is a profitable idea. We do not know which species will be 'fashionable' tomorrow or in 50 years time, but with larch and the characteristics described above, you are sure to remain unaffected by passing trends.
The latest specialist sales have demonstrated that when the larch is of good quality, it can attain records, easily outdoing spruce and Douglas fir. Garden centers and stores specialized in outdoor furniture and fittings generate high demand for larch and its unrivalled qualities.
Forêt Investissement can advise on the purchase of a larch forest, an investment in the future for you, your children and grandchildren.